Attorney Email List
Fuel Your Legal Business With Our Attorney Email Campaigns - Sign Up for Exclusive Lawyer Leads
Step into the world of legal prowess with our unparalleled Attorney Email List. This comprehensive repository is more than just a collection of contact details; it's a gateway to forging invaluable connections within the legal realm. Whether you're navigating the intricacies of corporate law, seeking representation for personal matters, or exploring partnerships in the legal industry, our lawyers email list serves as your compass. Unlock the potential of tailored communication and strategic engagements as you tap into a network of legal minds spanning diverse specializations and regions. Your search for targeted legal contacts ends here, opening doors to collaborative opportunities and insightful interactions.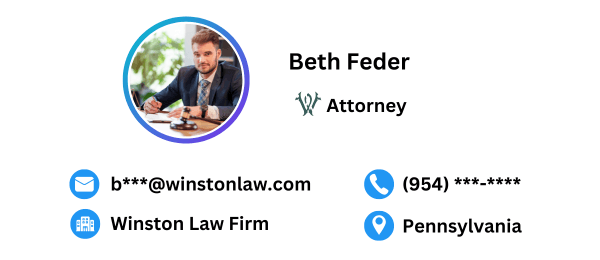 231,437
Universal Records
Targeted reach - Connect with specific legal professionals
Opt-in and compliance - Comply with data protection regulations
Send targeted email campaigns to attorneys
Select specific criteria like job roles, industries, or company sizes
Technology adoption - Types of technology solutions used
Customize Attorney Contact List Based On Job Roles
Family Law Attorney
Personal Injury Lawyer
Criminal Defense Attorney
Estate Planning Attorney
Corporate Lawyer
Real Estate Attorney
Employment Law Attorney
Bankruptcy Lawyer
Civil Litigation Lawyer
Labor Law Attorney
Divorce Attorney
Consumer Protection Lawyer
Serving more than 800+ companies in 40+ countries












Legal Firms Mailing Database - Connect With Legal Professionals
Reach legal professionals efficiently and expand your network with our specialized and up-to-date lawyer contact databases.
| Legal Firms Database | Total Records |
| --- | --- |
| Home-based legal firms | 43,897 |
| Law firms with a staff of 10 or more lawyers | 21,235 |
| Women owned law firms | 13,861 |
| Legal firms with a website | 171,643 |
| Law Firms Database | Total Records |
| --- | --- |
| Legal firms operating from multiple locations | 17,827 |
| Law firms founded more than a decade ago | 91,231 |
| Legal firms owned by minorities | 3,762 |
| Law firms established within the last five years | 63,973 |
What Is An Attorney Email List?
An Attorney Mailing List stands as a meticulously curated reservoir of professional connections within the legal landscape. It encapsulates a diverse array of legal specialists, ranging from criminal lawyers and divorce attorneys to experts in various other specialized fields such as Corporate Law, Intellectual Property, Employment Law, Immigration Law, and more. This resource transcends mere contact information; it's a conduit to establish meaningful dialogues, foster collaborations, and extend tailored offerings to legal professionals across the spectrum.
In the database, you can find contact information on active lawyers practicing all over the world. It contains names, email addresses, mail addresses, phone numbers, social media handles, fax numbers, and other customizable options. The Lawyers Email List opens doors to engaging with legal minds who possess the expertise you're seeking. It's your gateway to targeted communications within the legal arena, connecting you with the right professionals for your legal pursuits.
Attorney Contact Database - Legal Specialties Email List
| Attorney Email Database | Total Records |
| --- | --- |
| Family Law Attorney Mailing List | 31,759 |
| Personal Injury Lawyer Leads List | 11,732 |
| Divorce Attorney Email List | 9,653 |
| Corporate Lawyer Mailing List | 21,836 |
| Real Estate Attorney Email Address List | 9,621 |
| Criminal Defense Attorney Email List | 11,839 |
| Immigration Lawyer Mailing List | 7,093 |
| Intellectual Property Attorney Emails | 8,265 |
| Employment Law Attorney Contact List | 10,761 |
| Attorney Contact List | Total Records |
| --- | --- |
| Bankruptcy Lawyer Mailing List | 13,831 |
| Healthcare Law Attorney Mailing List | 6,573 |
| Civil Litigation Lawyer Email Contacts | 11,829 |
| Entertainment Law Attorney Email List | 2,896 |
| Labor Law Attorney Mailing List | 11,561 |
| Environmental Attorney Email List | 3,785 |
| Consumer Protection Lawyer Emails | 7,671 |
| Constitutional Law Attorney Mailing List | 4,529 |
| Sports Law Attorney Email List | 2,931 |
Key Benefits Of Our Lawyers Email List
Immerse yourself in a world of unparalleled benefits that redefine your marketing strategies. Our Lawyers Mailing List boasts comprehensive offerings designed to provide a multifaceted advantage, poised to elevate your campaigns to unprecedented heights. With an unwavering commitment to precision and relevance, our 100% data refresh every quarter ensures that you're perpetually at the vanguard of the latest insights, armed with pinpoint information to drive your initiatives. Tailoring your outreach for optimum impact has never been more effective – our customized lists are artfully curated to cater to your precise requirements, offering a personalized touch that resonates profoundly with your discerning audience.
You can broaden your business horizons with worldwide outreach capabilities spanning influential regions, including the US, Canada, UK, Europe, Australia, and beyond, with our geo segmented Attorney Email Address List. Our data is not just refreshed but dynamically active, rigorously verified through stringent SMTP & NCOA protocols every quarter. You will have no issues penetrating the intricate landscape of multi-channel and cross-channel marketing, leveraging the comprehensive data arsenal at your disposal. Forge connections through diverse avenues and unlock the full potential of your campaigns with us. Let our Lawyers Database stand as a potent catalyst propelling you toward resounding success.
Types Of Law And Legal Firms - Legal Firms Mailing Database
Criminal Defense Law Firm
Family Law Practice
Personal Injury Law Firm
Corporate and Business Law Practice
Real Estate Law Firm
Immigration Law Office
Intellectual Property Law Firm
Employment Law Practice
Bankruptcy Law Firm
Healthcare Law Practice
Civil Litigation Law Office
Divorce and Family Law Practice
Consumer Protection Law Firm
Admiralty and Maritime Law Firm
Constitutional Law Practice
Enhance Response Rates With Tailored Attorney Mailing Lists And Advanced Custom Data
While possessing a List Of Attorney Email Addresses is undoubtedly beneficial, what truly sets us apart is the value of meticulous categorization. Our robustly categorized list isn't just a static resource – it's a dynamic asset. Harness the power of our Attorneys Contact Database with its integrated prospect filters. By doing so, you can maximize the potential of our advanced prospect filters, tailoring your outreach to precisely align with your unique marketing prerequisites.
Within our Lawyers Email Database, we cover an extensive array of fields that enable precise targeting. From location and area of specialization to years of experience, job titles, revenue brackets, SIC/NAICS codes, license numbers, Bar Certification, licensing states, and more, our comprehensive categorization empowers your campaigns with unparalleled precision. It's not just data; it's a strategic advantage that transforms your approach and propels your success forward.
Data Fields Covered In Attorney Email Database
Full Name of Attorney
Contact Title
Certifications/Licenses
Job Role/Position
Email Address of Attorney
Legal Firm Phone Number
Legal Firm Postal Address
Address/City/State
Fax Number
Membership Status
Industry Type
Name of Legal Firm
Company Size
Years of Experience
Specialization Area
Social Media Profiles
SIC Code / NAICS Code
Company Website
Annual Revenue
Technology Stack, etc.
Experience Essential Features That Truly Count With Mailing Data Solutions
Embedded within our Attorney Lists is a foundation of Opt-In data, meticulously curated to ensure your communications resonate with professionals genuinely interested in your offerings, marking the inception of relevance and resonance.
In addition, we offer exciting features such as unlimited data usage rights, list replacement guarantees, regular list updates, privacy compliance, ethical sourcing, and more. It's a holistic approach that empowers your Attorney Email Marketing with the pinnacle of standards and seamless functionality.
This harmonious convergence of features forges an ecosystem that magnifies your efforts, forging steadfast connections with legal professionals. Embark on a transformative journey within the realm of attorney email marketing, as this comprehensive toolkit becomes your guide to success.
Verified Attorney Contacts For Targeted Outreach
Precision Targeting
Reach your ideal audience with tailored content.
Expanded Reach
Access a broader network of potential customers.
Data-Driven Insights
Refine strategies based on valuable analytics.
Decision-Maker Contacts
Connect directly with key professionals.
Increased Conversions
Engage leads actively seeking solutions.
Time Efficiency
Ready-to-use contacts streamline outreach efforts.
Direct Communication
Forge lasting B2B relationships effortlessly.
ROI Maximization
Unlock potential for higher returns on investment
How Do We Ensure The Reliability Of Our Lawyers Mailing List Data?
Our approach is grounded in credibility, as we meticulously gather contact data exclusively from 100% reliable sources. The journey begins by collating and segmenting the data, followed by our dedicated data professionals orchestrating multiple rounds of both manual and automated verification processes.
Our sources, esteemed for their reliability, encompass a diverse range. These include Public Directories, insights garnered from thorough Market Surveys, contributions from Reputed Law Journals and Publications, valuable data from Feedback Forms & Online Forums, insights drawn from Panel Discussions, the wealth of connections established at Industry Conferences, Events & Seminars, Opt-in Emails, and more.
But it doesn't stop there. We operate with a strict commitment to privacy compliance, upholding the standards of prominent regulations such as GDRP, CAN-SPAM, CASS, CCPA, and more. Our approach is a fusion of credibility and privacy consciousness, ensuring that every aspect of our Attorney Mailing Database is not just reliable but ethically sourced.
Attorney Mailing List Data Sources
Public Records
Credit Bureaus
Government Business Registries
Company Annual Report
Attorney Associations
law and Legal Firms
Conferences and Seminars
Attorney Networks
Business Registries
Law and Legal Companies
Trade Shows and Conferences
Professional Networking Events
Chamber of Commerce
Professional Organizations
Social Media Platforms
Surveys and Feedback Forms
What Makes Us Standout From The Rest?
For over a decade, Mailing Data Solutions has led the charge in delivering precise data solutions to businesses across the globe. Our extensive industry experience has endowed us with a deep understanding of data dynamics. You can confidently rely on our expertise to offer you a solution that swiftly addresses all your marketing challenges without complications. Within our team, we harbor accomplished data experts whose profound experience ensures the utmost precision in creating your lists. By partnering with us, your organization is shielded from the inefficiencies of excessive resource allocation and time consumption, paving the way for elevated marketing achievements. Waste no time – contact us now and embark on a journey to marketing success.
Get In Contact With Us Today!
Take the first step towards experiencing the potency of our attorney list firsthand. Request a sample list now and witness the impact it can have on your marketing endeavors. See for yourself the precision and relevance that our data solutions bring to the table. Don't miss out on this opportunity to elevate your campaigns – reach out and discover the difference today.
Attorney Email List Database - Contact List Of Lawyers In United States
Searching for a trustworthy attorneys' email list? Discover the key to networking success. Amplify profits using our meticulously curated attorney mailing lists.