Urologist Email List
Reach Top Urologists with Our Verified Urologist Mailing List – Comprehensive Data for Targeted Outreach!
Are you on the hunt for connections within the urology field to support your business? Allow us to introduce Mailing Data Solutions' comprehensive Urologist Email List. Our meticulously compiled database includes the contact details of urology professionals from various specialties and practice areas, covering a wide range of urological expertise. Whether you are looking to promote your products, explore partnership opportunities, or plan events within the urology sector, our Urologist Mailing List is designed to meet your specific needs. With this extensive resource at your disposal, you can effortlessly establish connections with urologists and urological organizations worldwide.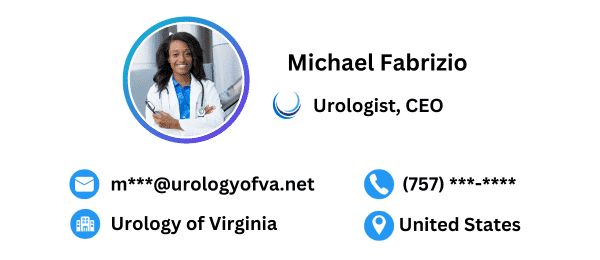 39,487
Universal Records
Targeted reach - Connect with specific urology professionals
Opt-in and compliance - Comply with data protection regulations
Send targeted email campaigns to urologists
Select specific criteria like practice specialty, DEA/UPIN, License
Technology adoption - Types of technology solutions used
Customize Urology Professionals Email List Based On Speciality
Urologist
Pediatric Urologist
Urogynecologist
Renal Transplant Urologist
Urologic Oncologist
Endourologist
Neurourologist
Reconstructive Urologist
Urology Technician
Urology Surgeon
Interventional Urologist
General Urologist
Urology Physician
Urologist Specialist
Urology Pharmacist
Serving more than 800+ companies in 40+ countries












Urologist Email Database - Urology Professionals Contact List
| Urologist Database | Total Records |
| --- | --- |
| General Urologist Email List | 4,649 |
| Pediatric Urologist Mailing List | 3,753 |
| Urology Physician Email Database | 3,687 |
| Kidney Specialists Contact List | 2,532 |
| Fertility Urologist Email List | 2,116 |
| Urologic Oncologist Email Addresses | 1,948 |
| Diagnostic Centers Contact List | 2,174 |
| Urology Specialist Mailing List | 3,543 |
| Urologist Contact List | Total Records |
| --- | --- |
| Neurourologist Mailing List | 2,367 |
| Urology Doctors Email List | 3,748 |
| Reconstructive Urologist Database | 1,243 |
| Urology Hospitals Mailing List | 3,849 |
| Renal Transplant Urologist Email List | 1,762 |
| Endourologist Email Database | 1,059 |
| Geriatric Urologist Contact List | 2,432 |
| Dialysis Nurses Email List | 1,285 |
What is a Urologist Mailing List?
A Urologist Contact List is a targeted dataset encompassing global information about urologists. This comprehensive database primarily includes essential details such as email addresses, physical mailing addresses, phone numbers, names, clinic or hospital affiliations, and more. This carefully curated Urologist Email Database is purpose-built for businesses and organizations seeking to establish connections with urologists for various objectives, including marketing campaigns, networking opportunities, promotion of medical products or services, research initiatives, and the dissemination of pertinent information.
Healthcare Professionals List by Specialty
Is The Urologist Contact Database Customizable?
Urologists are medical experts who specialize in diagnosing and treating conditions related to the urinary tract and the male reproductive system. Within this field, there exist numerous sub-specialties that present promising marketing opportunities. Nevertheless, identifying and establishing connections with these professionals, especially on a national or international scale, can be challenging. This is where a Urologist Email Addresses becomes evident.
At Mailing Data Solutions, we urge you to enhance your strategy by customizing your dataset based on custom data selects such as geographical location, urology specialties, practice size, revenue size, country, license number, state, fax number, zip code, license state, SIC code, years of experience, NAICS Code, and affiliations, among others. This strategic customization enables you to craft a tailored message that directly addresses the distinctive aspects of each urologist's practice.
By doing so, you establish an atmosphere of authentic engagement, nurturing a personalized experience that captivates interest and forges a deeper connection. Get in touch with us today to create your customized Urologist Contact List for more effective marketing campaigns.
Data Fields Covered In Urologist Mailing List
Full Name of Urologist
Contact Title
Job Role/Position
Email Address
Specializations
Urologist Phone Number
Urologist Postal Address
Address/City/State
Fax Number
D-U-N-S Number
Type of practice
Hospital Affiliation
License Number
Years of Experience
Certifications
Social Media Profiles
Ownership Type
Annual Revenue
SIC Code / NAICS Code
Affiliations
What Are The Advantages Of A Urologist Email Database?
Having access to a well-maintained Urologist Mailing List allows businesses in the healthcare industry, pharmaceutical companies, medical equipment manufacturers, research institutions, and other related sectors to reach out to urologists efficiently. This can be instrumental for email marketing campaigns, product launches, seminar invitations, or research collaborations within the urology field. It helps streamline communication and ensures that messages reach the relevant healthcare professionals in the urology domain.
Moreover, this targeted strategy empowers you to establish direct connections with "hard-to-reach" decision-makers in the urology field, including members of the American Urological Association and The American Board of Urology, without encountering intermediary obstacles.
Additionally, our Urologist Email Address List serves as an integrated platform, aligning your direct mail and digital marketing initiatives for maximum outreach efficiency. This collaboration not only extends your reach but also guarantees cost-effective engagement with a diverse range of urologists and urology professionals within a relatively short timeframe. Immediate access to this data enables your marketing efforts to be agile, well-informed, and strategically impactful.
Verified Urologist Contact List For Targeted Outreach
Precision Targeting
Reach your ideal audience with tailored content.
Expanded Reach
Access a broader network of potential customers.
Data-Driven Insights
Refine strategies based on valuable analytics.
Decision-Maker Contacts
Connect directly with key professionals.
Increased Conversions
Engage leads actively seeking solutions.
Time Efficiency
Ready-to-use contacts streamline outreach efforts.
Direct Communication
Forge lasting B2B relationships effortlessly.
ROI Maximization
Unlock potential for higher returns on investment
Access Genuine Prospects That Are Ready ToConvertWith Our 100% Opt-In Urologist Email List
You can rest assured that when it comes to concerns about deliverability and accuracy, our urologist email address list dispels any doubts. Unlike other lists, our Urologist Email Database stands as a testament to reliability. We believe it's not just a list; it's a testament to our tenacious dedication to quality.
The foundation of our list is built upon ethical sourcing, drawing from reputable channels such as Professional Associations, Medical Directories, Licensing Boards, Academic Institutions, Healthcare Conferences, New Medical Practice Registrations, Publications, and more. These sources are meticulously chosen to ensure data integrity from the very beginning. But our dedication doesn't stop there. Our data undergoes rigorous verification through multiple stages, an ongoing process that persists until the moment of purchase. This continuous refinement guarantees that our Urology Practices Email List remains pristine and up-to-date, reflecting the latest and most accurate information available.
Furthermore, our commitment to privacy compliance is resolute. We are fully aligned with essential regulations like GDPR, HIPAA, CAN-SPAM, CASS, and more. This adherence underscores our meticulous approach, resulting in error-free data and, in turn, exceptional deliverability and accuracy. Your campaigns will benefit not only from our commitment but from the quality that stands as a testament to our values.
Urologist Mailing List Data Sources
Public Records
Credit Bureaus
Government Business Registries
Medical Directories
Healthcare Institutions
Medical Associations
Healthcare Directories
Medical Licensing Boards
Medical Journals
Clinical Trial Database
Business Registries
Hospital and Clinic Directories
Medical Conferences and Events
Professional Networking
Medical Specialty Boards
Chamber of Commerce
Healthcare Providers
Social Media Platforms
State Medical Boards
Surveys and Feedback Forms
How Are We Different From Other Data Providers?
Our steadfast dedication to providing accurate, dependable, and current data is what makes us unique. We put our data through stringent verification procedures to make sure you only get leads that are the best fit for your objectives. Our Email List of Urologists are a reflection of our dedication to quality, not merely a list of names. We guarantee accuracy, deliverability, and reliability, providing a guaranteed entry point to a network of leaders and urologists who can greatly influence your outreach initiatives. With Mailing Data Solutions, your best option for dependable and efficient Urologist Email Lists, discover the power of precision.
Urologist Contact Database - List Of Urologists In United States
Searching for a trustworthy urologist's email list? Discover the key to networking success. Amplify profits using our meticulously curated urologist mailing lists.